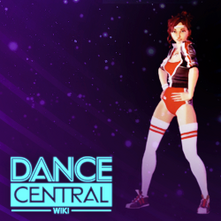 Emilia
Full Name
Emilia
Crew
Riptide
Crew Partner
Bodie
Height
(Unknown)
Weight
(Unknown)
Birthday
February 3
Other Details
Voice Actor
Stephanie Sheh
First Appearance
Dance Central
Playable In
DC, DC2, DC3

Emilia is a character featured in Dance Central, Dance Central 2 and Dance Central 3. She is a member of the Riptide crew with Bodie.
---
---
Outfits
| Retro Fitted | Crew Look | Street Style | DCI Agent | DC Classic |
| --- | --- | --- | --- | --- |
| | | | | |
Emilia's playable outfits in Dance Central 3.
Songs
Quotes
Dance Central 3
0-2 Stars
"So... that was a thing that just happened."
"Did we stretch out enough? Maybe we need a stretch break."
"You know, maybe I'm just not pushing you hard enough."
3-4 Stars
"Hoho, man... The gloves are coming off now!"
"Oh, look at you! Acting like you didn't just own that!"
–
5 Stars
"That was totally unbelievable! How'd you get so good?"
"Victory tastes ohhh-so-sweet. Doesn't it?
–
–
–
Dance Battle
"Hope you brought your swimmies. You got swept away by the riptide."
"Of course we got a positive attitude. We always win!"
"Battling's not really your thing. Why not try, literally, anything else."
–
Trivia
Other than dancing, Emilia participates in volleyball and boxing.

According to Miss Aubrey's voice message, Emilia has a tendancy to play pranks on her.

Her favorite (fictional) movie is

Psycho Mutant Cheerleader Rampage XVII.
She has two misdemeanor arrests.
Her bloodtype is A positive.
According to Perlott, Emilia is more muscular than the other female characters.
She was the first full character that the Harmonix game tester were able to interact and learn to dance with.