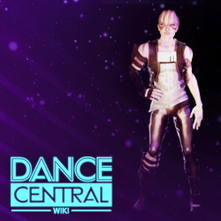 Kerith
Full Name
Kerith
Crew
The Glitterati
Crew Partner
Jaryn
Height
(Unknown)
Weight
(Unknown)
Birthday
June 4
Other Details
Voice Actor
Lucien Dodge
First Appearance
Dance Central 2
Playable In
DC2, DC3

Kerith is a character featured in Dance Central 2 and Dance Central 3. He is a member of the Glitterati crew with Jaryn.
---
---
Outfits
| Haute Blooded | Crew Look | Street Style |
| --- | --- | --- |
| | | |
Kerith's playable outfits in Dance Central 3.
Quotes
Dance Central 3
0-2 Stars
"To be honest, I stopped paying attention eons ago."
"I can only assume you take pleasure in suffering."
"No playtime in the Penthaüs for you, then. Too bad, so sad."
3-4 Stars
"Are you expecting a hug or something? We're not that kind of crew."
"I dare say, I'm not so embarrassed to be seen in public with you now."
–
5 Stars
"Would you look at that, it's trying to impress us."
"Well, well, well... Aren't you just... something?"
"I'm rarely impressed but you've taken my breath away."
–
–
Dance Battle
"I see that you've come prepared... for humiliation."
"Don't let us interrupt this grand meeting of the mediocre."
"Battle us? Ha, talk about delusions of grandeur."
–
Community content is available under
CC-BY-SA
unless otherwise noted.